Drywall Installation (Partitions)
CONTACT HOURS: 45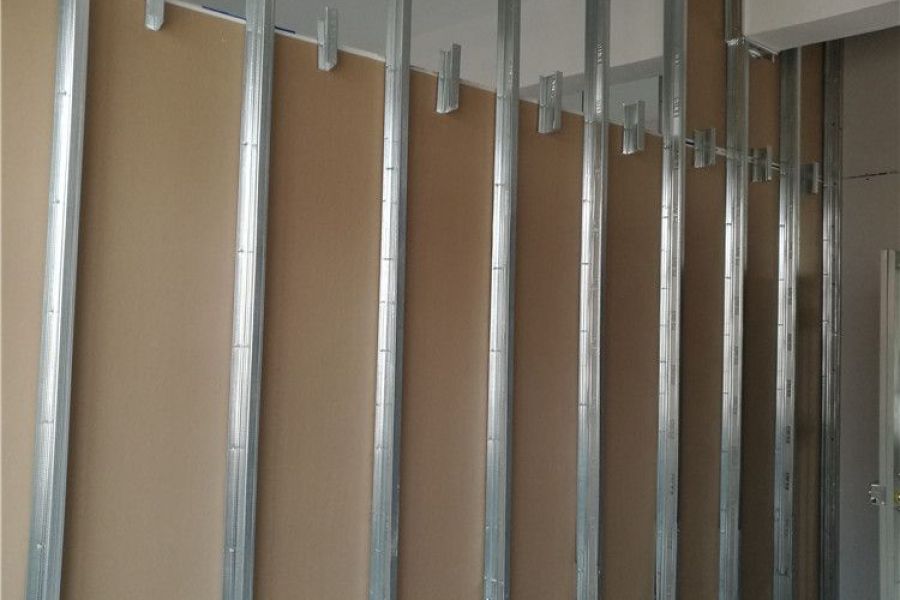 COURSE OVERVIEW:
This course is an outline of the basic attainable skills and practice necessary to estimate materials,
construct metal partition frames, install drywall and apply joint compound.
Additionally, participants will attain knowledge and practice to conduct minor repair work to existing
damaged drywall partitions.
PREREQUISITE:
Basic understanding of measurements.
CAPACITY:
MINIMUM INTAKE: 6
Available dates:
January 1, 1970

title[COURSE WILL RE-OPEN NEXT YEAR]
Course:
Drywall Installation (Partitions)
Duration:
CONTACT HOURS: 45
MODALITY:
2 EVENING PER WEEK (Tuesday & Thursday)
COURSE CONTENT:
• Exhibit Safe and proper use of common hand tools, common power tools and measurement.
• Identify building materials and be aware of their applications.
• Read, interpret, and sketch and drawings.
• Estimates of materials from basic sketches
• Demonstrate the concept of leveling, plumbing and squaring
• Measure and setout studs and tracks
• Cut and assembly/frame partition components
• Install sound insulation in framed partition
• Measure cut and hang drywall
• Taping and finishing drywall
CAREER PROFILE:
• Career as a drywall installer in the construction sector
• Conducting minor repairs to homes as an entrepreneur.
• Metal Stud Framer