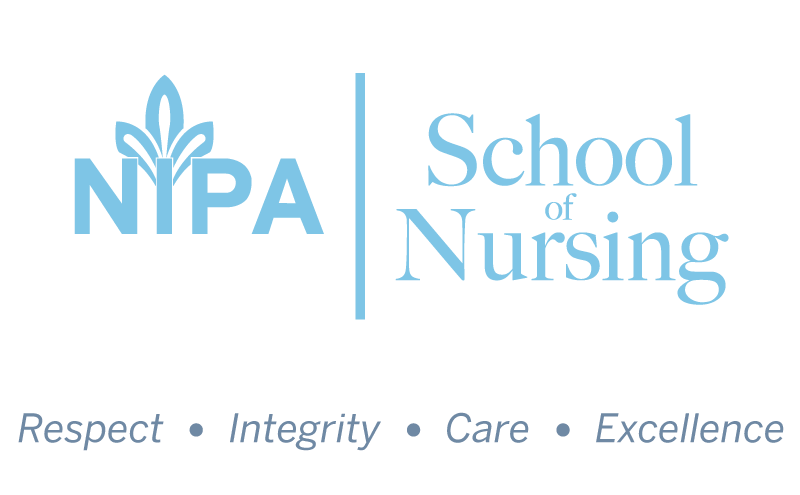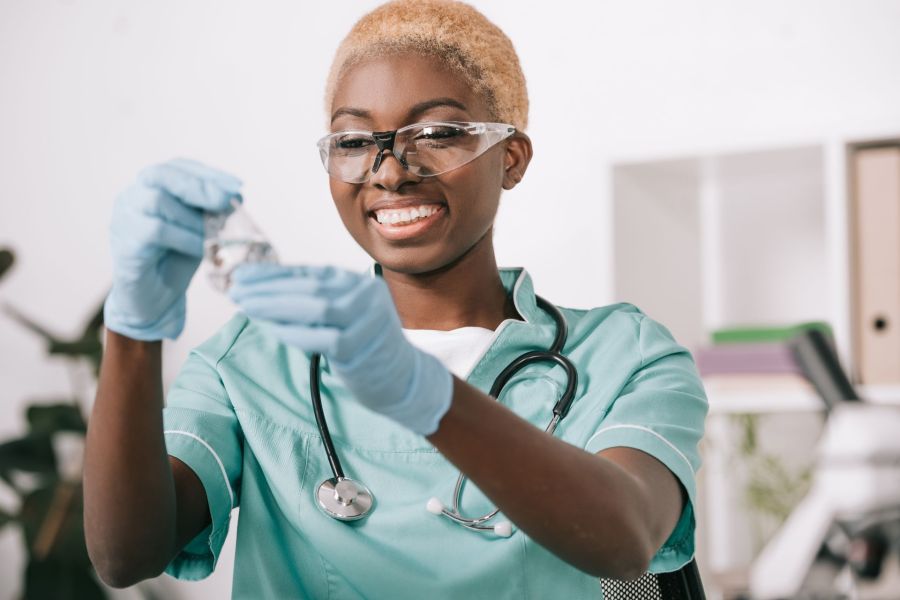 Associate Degree Nursing
The NIPA SON (School of Nursing) associates degree nursing (ADN) program prepares registered nurses (RN) for entry-level practice in a variety of health care settings in three years using creative teaching strategies and modern education technology. Experiential learning is a critical component of nursing education. Students will gain their preliminary experiences in the clinical skill lab and local health care facilities.
The NIPA SON's mission is to graduate nurses who excel in the provision of safe, high-quality care while embodying the values held in regard by NIPA and the profession, using contemporary education strategies that will prepare them to meet the demands of an evolving local and global health care environment.
In the pursuit of excellence, the NIPA SON has partnered with
Chamberlain University (C.U.)
and the
American University of the Caribbean School of Medicine (AUC)
, both institutions renowned for their quality education. This tripartite collaborative effort is aimed at developing a new program that will enhance the quality of nursing education on Sint Maarten to better meet the needs of the constantly changing local and global healthcare environments.
The Profession
The RN plays a critical role in the provision of quality healthcare to individuals, families, groups, and communities. RNs work in a variety of health care settings as a member of the health care team. The most common of these are the hospital, mental health institutions, long-term care facilities, rehabilitation centers, in the community, and in the public health sector. Nurses provide care to patients across the lifespan.
Program Features
✔ Earn your degree in 36 months.
✔ Simulation-based education.
✔ Preparation for NCLEX-RN exam.
✔ Opportunity to continue nursing education at
Chamberlain University
.
Program Overview
At the end of the program, students will be able to:
✔ Provide holistic nursing care to individuals, families, groups, and communities.
✔ Collaborate with members of the health team to manage care and ensure effective and efficient use of resources.
✔ Demonstrate use of effective communication skills when working with patients, families, and colleagues.
✔ Demonstrate the ability to use critical thinking and knowledge of the nursing process to provide individualized care.
✔ Accept responsibility and accountability for own nursing practice and for ongoing personal and professional development.
✔ Behave in a manner consistent with moral, ethical, legal, and regulatory principles and guidelines.
✔ Assume professional nursing roles to resolve healthcare needs of individuals and support persons in a variety of settings.
✔ Provide safe, high-quality nursing care using evidence-based practices.
➜ School of Nursing Classes

size: 91.44 KB

updated: 2 years ago
Admission
Submit your application
The application period runs
until
ADN Program Requirements
✔ Proof of high school graduation from TKL or CXC program (diplomas and transcripts). Mathematics, Biology, and Chemistry are strongly recommended as well as proficiency in the English language
or,
✔ High School Equivalency Diploma (GED)
or,
✔ LPN diploma (Diploma and Transcripts)
or,
✔ Other associate degree (Diploma and Transcripts).
Admission process
➜ Apply using admission form available on NIPA's website. General application requirements apply.
➜ Applicants must submit a 250-300 word essay motivating the desire to pursue a career in nursing. The essay content is the most significant; however, writing skill and mastery of the English language will be reviewed. The essay must be submitted along with other proofs.
➜ Interview
➜ ATI TEAS (entrance exam)
Applicants who meet the minimum requirements will be contacted for an interview and additional information will be provided for the ATI TEAS entrance exam after June 17th.
The interviews will take place in August.
Applicants are required to purchase the ATI TEAS SMARTPREP study package from NIPA SON. Testing will take place on the NIPA campus in November.
Tuition & Fees
One-time application fees:
Application administration fee: Fls. 50 / $27
ATI TEAS SMARTPREP: Fls. 270 / $150
Tuition:
Associate degree in nursing: Fls. 6300 / $3500 per year.
Estimated costs:
Learning resources ( E-books and courseware): $1500
(for the entire program)
Uniform polo shirts: Fls. 54 / $30 per shirt
Scrubs: Fls. 90/ $50 (per set) + logo embroidery Fls 22.50/ $12.50 (per scrub top)
Extra fees:
Health screening (MRSA and Coronavirus): to be determined