Drywall Installation (Ceilings)
CONTACT HOURS: 45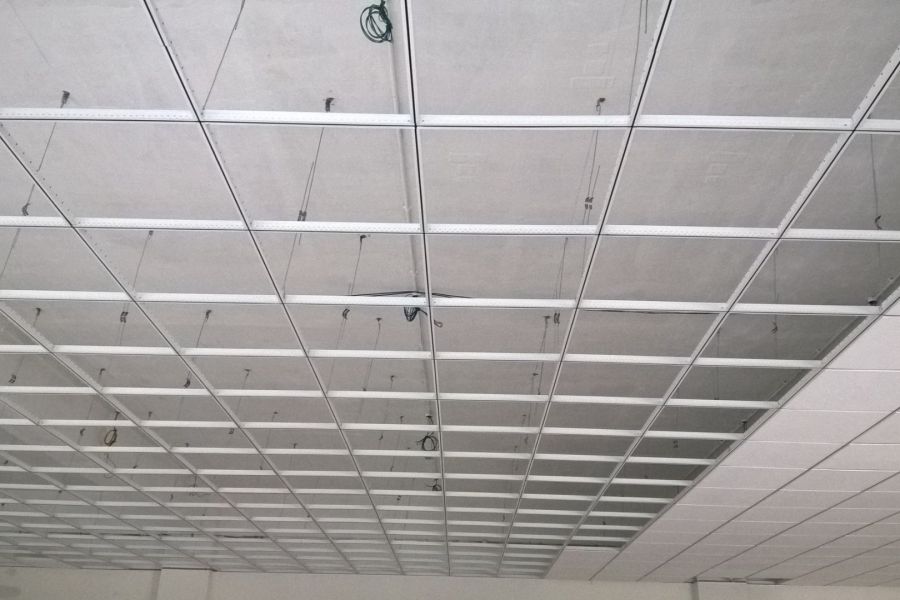 COURSE OVERVIEW:
This course provides students with "Hands On" experience.
This approach provides the students with the
opportunity to learn by practicing the skill being taught until they master it.
The ultimate goal is to prepare the student in a way that they would master the techniques using a hands-on process and provide them with the experience which will help construct a Drywall ceiling.
PREREQUISITE:
Knowledge of basic math
CAPACITY:
MINIMUM INTAKE: 6
Available dates:
January 1, 1970
January 1, 1970

title[COURSE WILL RE-OPEN NEXT YEAR]
Course:
Drywall Installation (Ceilings)
Duration:
CONTACT HOURS: 45
MODALITY:
4 HOURS PER CLASS (Monday & Wednesday).
COURSE CONTENT:
• Job safety and safe work methods
• Ladders and scaffolding usage
• Measurements, leveling and squaring
• Ceiling framing materials and ceiling frame construction techniques
• Installing the perimeter wall angle
• Installing the wires and fasteners for suspended or dropped ceiling
• Bulkhead construction
• The basics of Acoustics and sound control
• Attach and fasten drywall overhead
• Taping and finishing drywall ceiling
CAREER PROFILE:
• Drywall ceiling installer
• Career in drywall contracting
• Drywall Finisher
• Interior Specialist